Murder on the Orient Express Retrospective Review
Prior to watching the new Murder on the Orient Express, I decided to re-watch the classic film that is being remade. Like the remake, the original is a mystery film that was directed by Sidney Lumet and was based on the 1934 novel of the same name by Agatha Christie. It stars Albert Finney, Lauren Bacall, Ingrid Bergman, Sean Connery, John Gielgud, Vanessa Redgrave, Michael York, Jacqueline Bisset, Anthony Perkins and Wendy Hiller.
The Story/The Direction:
While traveling on the Orient Express, an American business tycoon is murdered in the night. Belgian detective Hercule Poirot (Finney) is called on to investigate the crime and find out which one of the train's passengers committed the murder. This story is the classic story of "who done it?" and to talk about the plot too much would give it away. If any reader does not know Agatha Christie's work, just know that nothing is as it seems. The story is very gripping and even knowing the result, a viewer can still get enjoyment.
Being a film that has many different characters, it can be hard to introduce and make the audience care about them. This film also has a very complicated plot that mostly takes place on a train while stuck in a snowbank. This is the hands of an inexperienced director could be catastrophic. However, Lumet, known for his direction on many films prior to this such as 12 Angry Men, is able to keep the majority of the film fresh and exciting.
The Characters:
This film obviously has an absolutely stacked cast and each character with their own story. Bacall is a very loud and annoying American, Bergman is a missionary who conducts her work in Africa, York and Bisset are Hungarian royalty, Cassel is the conductor, Connery is an English officer returning from India with his companion (Redgrave), Gielgud and Perkins were the butler and secretary, respectively, to the murdered man, Hiller is a somewhat senile Russian aristocrat, and Roberts is her maid. They all do very well in their respective roles however the standout is Finney as Poirot. For those unfamiliar with Christie's work, he is the main detective in a lot her of stories and is known as "the most famous detective in the world." To pull this off, an actor has to come off as confident, charming, intelligent, and charismatic. Finney is able to tap into a character that is all of those things and more. This character has been played by multiple different actors but at the time of this review, he is the only one to get an Academy Award nomination.
The Flaws: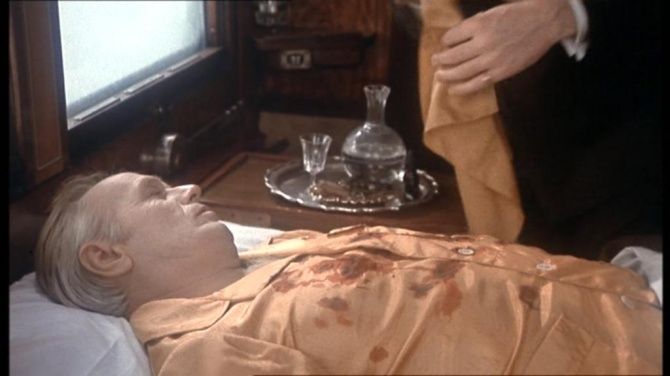 One flaw with this film is that it can seem a bit long at times with its run time of 131 minutes, especially in this day and age. It did, unfortunately, make some parts of the film a little boring. In addition, the film has this smokey filter on it that does not really hold up very well. However, if the audience is able to push through, the conclusion is well worth the wait.
Overall: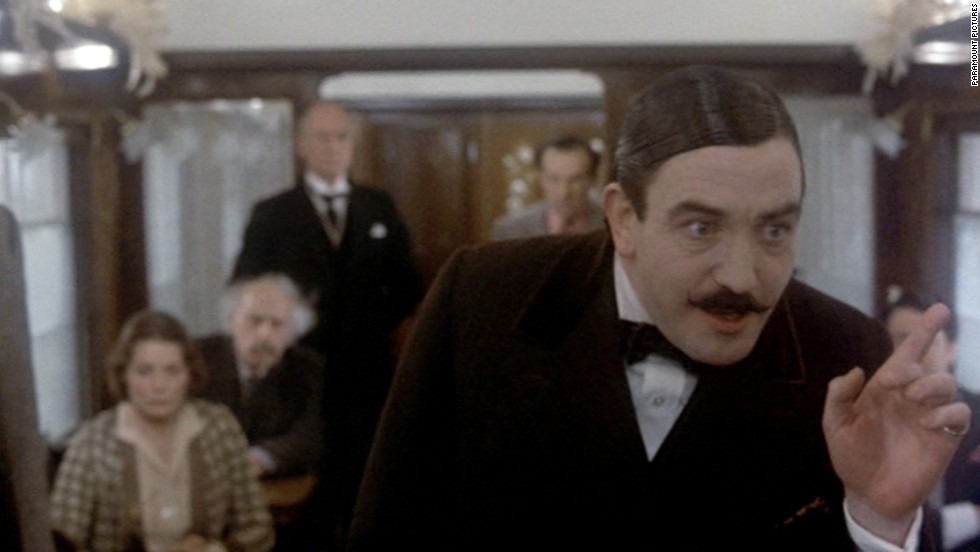 As said earlier in this review, one may think that a mystery film may lose its ability to tell a story on a second or third viewing. However, this film does not fall into that realm. If you're a fan of mystery and misdirection films, you need not search anymore. If you like films similar to that of Ocean's Trilogy or Logan Lucky, this film is definitely worth the watch. When it was released, it was nominated for six awards: Best Actor (Finney), Best Supporting Actress (Bergman), Best Adapted Screenplay, Best Original Score, Best Cinematography, and Best Costume Design with Bergman being the only winner. The remake has a very good actor and director in Kenneth Branagh and another stacked cast of Penelope Cruz, Willem Dafoe, Judi Dench, Johnny Depp, Josh Gad, Derek Jacobi, Leslie Odom Jr., Michelle Pfeiffer and Daisy Ridley. If the remake is able to do the original story and 1974 film justice, it could be very good. If you have not seen the original, you should probably watch it after you see the remake film so the mystery remains such to you. This great but flawed film is definitely a classic and should be watched by all at least once.
Rating: 4.5/5.0 bowties
What did you all think of the film? Let me know in the comments section.
If you want to read my other reviews, click on my logo at the end of the review.
Please also follow me (@TheFormalReview) and @BoxOfficeBuz on Twitter for more reviews and up to date movie news!
Murder on the Orient Express
Release Date: Nov 24, 1974
Genre: Drama, Thriller, Mystery
starring: Albert Finney, Lauren Bacall, Martin Balsam, Ingrid Bergman
Synopsis: In 1935, when his train is stopped by deep snow, detective Hercule Poirot is called on to solve a murder that occurred in his car the night before.
---